1.Setting a sleep time for your music app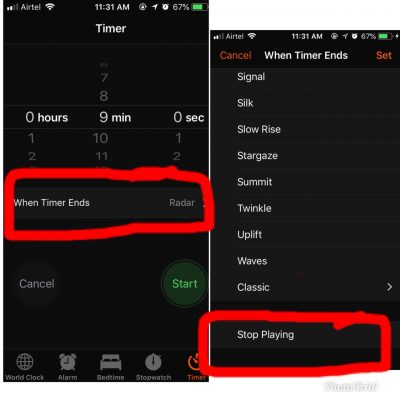 Late night music is always good. Have been in one of those situations where you end up sleeping in 10 minutes and music keeps playing throughout the night. With the Timer feature you can preset the timing say Eg : 10 mins and the player will stop itself after the timer runs out.
To do this Go to Clock > TImer > Select 'When the TImer Ends' > "Stop Playing" and the player will stop playing.
2.Making your phone faster by clearing up the RAM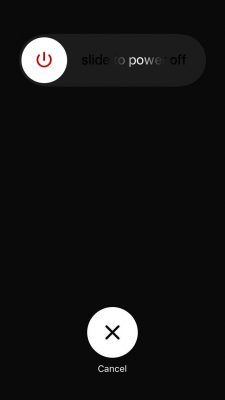 Speed up your phone by clearing the ram memory.
Hold town the power button till the "SLIDE TO POWER OFF" Option Showsup
Then Press and hold the home button till it takes back you to home screen to get your memory cleared.
3. Check the Timestamp of each message sent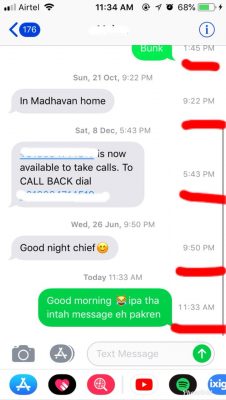 4.Provide medical information in case of emergency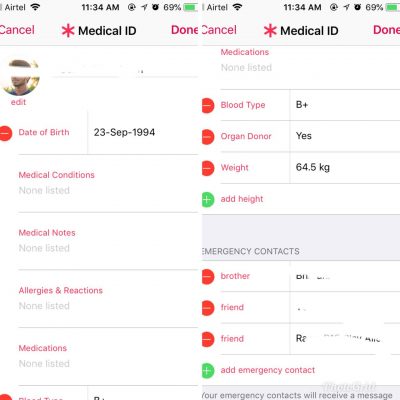 This will be very helpful in those emergency situations where you can show up your medical data which will be displayed as Medical ID in emergency situation without even opening the lock screen so that the 3rd person might help during emergencies.
To Enable this Go to 'Health' app > Select Medical ID > Add your medical info like Blood Group, Medical History, Allergic data etc
6.Use night shift and low power mode on the same time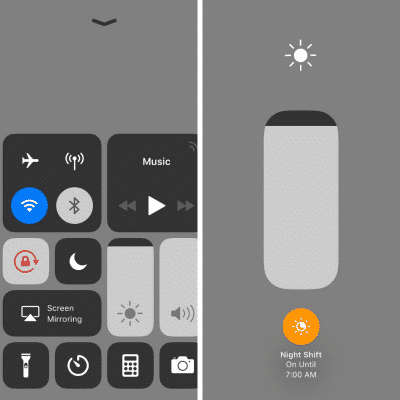 Using phone at late-nights is always a nightmare its too bright or too dim always this might even damage your sleep cycle. Instead start using night mode so reduce the strain on your eyes.
How : Swipe down to Up from the home screen to get the above shortcut menu, Hold up at the brightness gauge to get a night shift option. This can also be set automatic so that everyday at the given time frame it will switch to night mode by itself
Also Read :
1.5 Super helpful hacks which exist in your phone already
2.7 Charging Mistakes that you do daily damaging your Phone already..

3.Must Have Phone Accessories.
4.IPhones users wish they knew these hacks earlier.
5.4 Things to consider when buying a new phone.